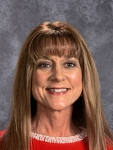 Superintendent
With more than 20 years of diverse educational experience, from the classroom to leadership to consulting, Mindy serves as Superintendent and Chief Executive Officer of the West Central Learning Academy.  Additionally, Mindy serves as the Executive Director for the Allen County Educational Service Center.   Prior to these leadership positions, Mindy served as an elementary principal for Shawnee Local Schools, Bluffton Exempted Village Schools, and Celina City Schools.  Mindy's educational career began in the Lima City Schools as a multi-age teacher for grades 1, 2, 4, and 5.  Throughout her career, she has also served as a graduate level adjunct instructor.
Mindy has been selected by the Ohio Department of Education as a state trainer for the Ohio Teacher Evaluation System (OTES), the Ohio Principal Evaluation System (OPES), and the electronic Teacher and Principal Evaluation System (eTPES).  Additionally, Mindy is trained in all aspects of student growth measures, including student learning objectives (SLOs).  She has presented numerous times at statewide conferences, and worked with educators across the state to implement various legislative mandates.  
Mindy earned her bachelor's degree from The Ohio State University, master's degree in educational administration from The University of Dayton, and has completed coursework towards at PhD at Bowling Green State University.  Throughout her career, she has been actively involved in statewide associations such as the Ohio Association of Elementary Administrators Association, Ohio Association for Gifted Children, Ohio School Boards Association, and the Ohio Educational Service Center Association.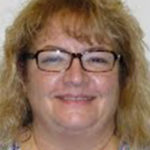 Karla is a licensed Treasurer with the State of Ohio. Her role as Treasurer is to serve as Financial Officer and Secretary to the West Central Learning Academy Governing Board. Karla graduated from Allen East High School, has two grown children and has been employed with the ESC since 1984.

Principal
Melanie Nixon is the Instructional Coach and Principal here at WCLA II. She has over 30 years in education with 15 years of that in administration. She has taught for the Lima City Schools in grades 1, 2, and 4 and was a Dean of Students/Building Coach at Whittier, Lowell, and Faurot Elementary. She has been a principal at Upper Scioto and Elida. Mrs. Nixon is also a graduate of The Ohio State University and Dayton University.
Melanie is married with 3 now adult children and 3 grandchildren. She loves to travel, golf, reading and spending time with her family. She truly appreciates the time in her educational career and all the experiences that have come along the way. Being at WCLA is a great place to learn and work.

Technology Specialist-Family Civic/Engagement Coordinator
Student Services Coordinator, Lynn has been with WCLA since the fall of  2008.  She holds a Bachelor of Science in Psychology from Wright State University.  Lynn has also completed coursework towards her MBA at Xavier University.  She graduated from Centerville High School near Dayton, OH.
Lynn's past work experience is diverse.  She has been a surveyor for a marketing and research firm in Cincinnati, a Customer Service Supervisor and the only female industrial sales rep for a manufacturing company.  In 2000 Lynn left the business field to follow her heart by working with children.  She worked at Holly Hill Children's Home, a Group Home in Northern Kentucky.  She worked in a MOMH room in Batesville High School and previous to arriving in Lima was a Case Manager for Community Mental Health in their Intensive Youth Services Division in Batesville IN.  Lynn enjoys helping the students at WCLA.
 Lynn is married to Doug, a music teacher at WCLA and Lima City Schools.  She is an avid fan of her 2 sons, Caleb and Garret and enjoys watching them play sports (without losing focus on their schoolwork).   Being an "Army Brat"  Lynn moved around a lot which instilled her love of travel and adventure.

Math/Social Studies Tutor/Teacher
This is Andrew's second full time year as a Math Tutor and 9th grade mentor for WCLA. One thing he feels that is essential to help mold a successful learner is the ability to have individualized help. He has had the opportunity to build strong relationships with the students by working and having face to face or online conversations with them. He feels that keeping students accountable and having them set achievable goals will not just help them with their schooling now but help make them become successful in their future.
Andrew graduated from Elida High School in 2006. In high school he was active in their football and band programs. His favorite subjects were Math and Social Studies. He feels having a great education has pushed him to become the teacher he is today.
He graduated from Ohio University (Go Bobcats) in 2012 with a bachelor degree in MIddle Childhood Education with concentrations in mathematics and social studies. He completed 2 long term substitute positions with Allen County Educational Service Center working with students in their alternative program and ED program. He has now worked at WCLA for over a year and could not be happier to work with such an incredible staff and student body. He looks forward to the years to come.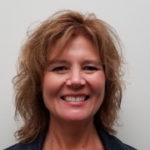 LeAnn is blessed to have a career that combines a few of her favorite things- – love for the outdoors/science, and kids.  She graduated from Bowling Green State University with her bachelor's in Science Education, and received her master's in Education from Wright State University. LeAnn earned her Administrative License in 2012, but may never leave the classroom as she loves to see her students excited about science.
LeAnn taught at Bellefontaine High School for 16 years before moving to Benjamin Logan High School where she is in her 11th year teaching Physical Science, Environmental Science and STEM Concepts.
LeAnn is a newbie to the WCLA and is enjoying her work with the students and staff.
She and her husband Steve make their home in Logan county living outside of Bellefontaine.  They have 6 children and 9 grandchildren with numbers 10 and 11 arriving in the next few months.
LeAnn enjoys exercising, attending sporting events, spending quality time with family, and being an active member of her church and community.

Student Mentor
With over 43 years in education Lonnie has been very fortunate to work and share experiences with many outstanding students and colleagues. After graduating locally from Elida High School, Lonnie attended Ohio State University and received my degree in education. Fortunate to find his first job in the Shawnee district  he worked there and attended graduate classes from The University of Dayton where he obtained a masters degree in counseling and administration. As Lonnie moved through his career he became a school counselor, then a Middle School principal, and then back to a counselor.
After retiring from the Bath School system Lonnie worked as a curriculum coordinator with the Allen County Educational Service Center. Through that office he worked in the Perry, Elida, Bath and Delphos schools.
After another retirement he was asked and accepted a position with West Central Learning Academy. This is his third year in that position and he is very fortunate to still be working with outstanding students and colleagues.
Lonnie has been fortunate in his personal life as well, having been married for 46 years with a family of two daughters, a son-in-law and one grandson. Lonnie's wife and he love to travel, enjoy the outdoors and he still has time for fishing and watching sports. English/Language Arts Teacher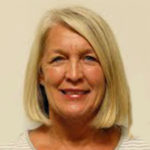 Staff Liaison, Health & PE Teacher
Before retiring from the Bath Local School District,   Sharri Miller devoted thirty-nine years of her life to education —  twenty three years as a Health and Physical Education teacher at both the middle school and high school levels and sixteen years as a high school guidance counselor.  Four years ago, Sharri had the privilege of  joining the West Central Learning Academy staff and currently serves as their on-line Health teacher, Lead Teacher of the elective courses, and as a lab coach.
Sharri earned her bachelor's degree in Comprehensive Health, Physical Education and Recreation from Findlay College (University of Findlay) and her master's degree in School Counseling from the University of Dayton.  She has also served on the staff of Bluffton College (Bluffton University) as an adjunct instructor in their HPE department.
Sharri is married and has two sons and when not golfing in the summer months, enjoys traveling to Atlanta to see her 5 ½ year old granddaughter.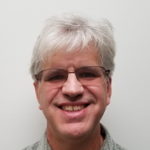 Doug has been teaching with WCLA for four years now, and has over twenty years as a music educator. He has taught in Indiana and London, England as well as Ohio,  He is married to Lynn Norton, and they have two sons, Caleb and Garret. He enjoys traveling the world in his spare time, and runs a travel agency in addition to teaching. Besides music and his family, his great love is movies, and he has published film reviews online for several movie review websites.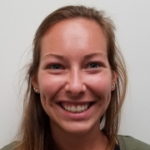 This is Ashley's seventh year of teaching in total, and third year at WCLA. She is from Ottawa-Glandorf, where she graduated high school. In 2011, she obtained a Bachelor's degree at The University of Toledo in Art Education. After she graduated college she began her teaching career in inner-city Toledo for three years, teaching all grade levels. After three short years in Toledo, she returned home to Ottawa and began teaching and coaching at Lima Bath and was introduced to WCLA.
Ashley was recently married this summer and has begun a journey in pursuit of her Masters in Educational Leadership with a Principal Licensure. She continues teaching Middle School Visual Art at Bath, is the Head Swim Coach, Middle School Track Coach, and WCLA Digital Art Educator.
In the summer, she enjoys directing Putnam Counties YMCA Kids Summer Camp, and for fun she enjoys running, sewing, and traveling.

Social Studies Teacher
This is John's 40th year in high school education.  After graduating from Spencerville High School, he went on to earn his Bachelor's degree from Athens State College in Athens, Alabama where he played baseball and basketball. He went on to serve as a Graduate Assistant at The University of North Alabama where he earned his Master's Degree in Guidance and Counseling.  John spent the last 39 years at Bath High School teaching a variety of Social Studies courses and as a Guidance Counselor. John is married to his wife, Kathy, and they have three children and one grandchild. John's hobbies include all sports, fishing, hunting and gardening.  John's favorite thing about education is being around young people and getting to know them and seeing them succeed.

Special Education Officer / Language Arts Tutor/Teacher
Robin is a second career teacher.  Her first career was in the telecommunications industry for 20 years.  After taking an early retirement in 2007, she finished her bachelor's degree in English at The Ohio State University in Mansfield.  From there, Robin enrolled and completed her required education classes and a master's degree at Kent State University.  Upon receiving those degrees, she moved back home to Lima in 2010 to be with her family and begin a new career.  Most recently, in 2014,  Robin earned a second master's degree from Wright State University in education as an intervention specialist.
Robin's teaching experience since 2010 is varied.  She has taught as adjunct faculty at Brown Mackie College in Findlay, Rhodes State College in Lima, and Wright State University in Celina.  As an employee of the Lima City Schools, she has taught GED class for over three years, served as a transitional living tutor, and taught English over three summers.  She has also served as professional tutor at both Rhodes State College in Lima and Wright State University in Celina.
Robin's goal as an educator is to prepare her students, regardless of age and academic level, for their next step in the world of work.  With her combined experience in the business world and the academic world, she is passionate for all people know how to be effective communicators.  Wherever life takes each of us, we need to be able to express ourselves clearly, as well as understand others clearly, in written and oral communication.

EMIS Coordinator
Amy graduated from the University of Dayton with a degree in Education. She taught for two years in Dayton and then moved back to the Lima area where she worked for 10 years with Sylvan Learning Center. Amy has been with West Central Learning Academy since March 2016.
Amy is married and has four children. In her free time she enjoys watching her children participate in their many activities.