Superintendent
With more than 25 years of diverse educational experience Mindy serves as Superintendent of the West Central Learning Academy.  Additionally, Mindy is the Executive Director for the Allen County Educational Service Center. Prior to these leadership positions, Mindy served as an elementary principal, teacher, and graduate level adjunct instructor.  She has also been selected by the Ohio Department of Education as a state trainer for all of the educator evaluation systems. She has presented numerous times at statewide conferences, and worked with educators across the state to implement various legislative mandates.  

Treasurer
Karla is a licensed Treasurer with the State of Ohio. Her role as Treasurer is to serve as Financial Officer and Secretary to the West Central Learning Academy Governing Board. Karla graduated from Allen East High School, has two grown children and has been employed with the ESC since 1984.

Principal
Melanie Nixon is the Instructional Coach and Principal here at WCLA II. She has over 30 years in education with 15 years of that in administration. She has taught for the Lima City Schools in grades 1, 2, and 4 and was a Dean of Students/Building Coach at Whittier, Lowell, and Faurot Elementary. She has been a principal at Upper Scioto and Elida. Mrs. Nixon is also a graduate of The Ohio State University and Dayton University.

Technology Specialist-Family Civic/Engagement Coordinator
Lynn has been with WCLA since the fall of 2008.  She holds a B.S. in Psychology from Wright State University.  Lynn has completed additional coursework at Xavier University.  She graduated from Centerville High School near Dayton, OH.  She enjoys working with the staff and students at WCLA.
Lynn is married to Doug, a music teacher at WCLA and Wright State Lake Campus.  She has 2 sons, Caleb and Garret.  She loves to travel and explore new places.

Math/Social Studies Tutor/Teacher
Andrew Blass is our Math teacher. He has been with us for 5 years. He teaches Algebra 1, Geometry, Algebra 2, and our Math 4 courses. Andrew graduated from Elida High School in 2006 and then graduated from Ohio University in 2012.
Andrew believes one thing that is essential to teach a successful learner is the ability to give individualized help. He has had the opportunity to build strong relationships with the students by working with them online and though face to face time in class.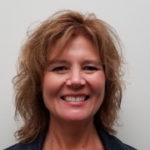 LeAnn is blessed to have a career combining a few of her favorite things- love of the outdoors/science, and kids. She graduated from Bowling Green and received her Master's from Wright State. 
LeAnn taught at Bellefontaine High School for 16 years before moving to Benjamin Logan High School where she is in her 12th year teaching Physical and Material Science.
LeAnn enjoys exercising, attending sporting events, spending quality time with family, and being an active member of her church/community.

Student Mentor
With over 48 years in education Lonnie has been very fortunate to work and share experiences with many outstanding students and colleagues. After graduating locally from Elida High School, Lonnie attended Ohio State University and received his degree in education. He then attended the University of Dayton where he obtained a masters degree in counseling and administration. As Lonnie moved through his career he became a school counselor, then a Middle School principal, and then back to a counselor. Lonnie has been married for 50 years with a family of two daughters, a son-in-law and one grandson. They love to travel, enjoy the outdoors and he still has time for fishing and watching sports.

English/Language Arts Teacher
This is Kim's second year at WCLA. Kim worked at The Lima News after receiving her English B.A. from Miami University in 1983. In 1986, she started at Lima Senior High School from where she retired in 2017. In 1992 Kim received her M.A. in Mass Communication from BGSU.  
Kim enjoys hiking, cycling, camping, gardening, and skiing with her husband Mike. They also cook, eat, travel, and read. Kim enjoys concerts when she isn't learning to play guitar herself. She has two grown children, Brandon and Zoë.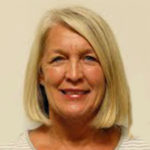 Staff Liaison, Health & PE Teacher
Mrs. Miller devoted 39 years to education at Bath – 23 years as a Health and PE teacher at the middle/high school levels and 16 years as a high school guidance counselor.  6 years ago, Sharri joined the WCLA staff and currently serves as their Health and PE teacher.  She earned her bachelor's degree in HPER. from the University of Findlay and her master's degree in School Counseling from the University of Dayton.  She has also served on the staff of Bluffton University as an adjunct instructor in their HPE department.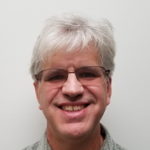 Doug has been teaching with WCLA for five years now, and has over twenty years as a music educator. He has taught in Indiana and London, England as well as Ohio,  He is married to Lynn Norton, and they have two sons, Caleb and Garret. He enjoys traveling the world in his spare time, and runs a travel agency in addition to teaching. Besides music and his family, his great love is movies, and he has published film reviews online for several movie review websites.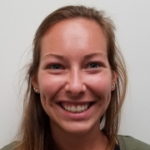 This is Ashley's ninth year of teaching in total, and fifth year at WCLA. She is from Ottawa-Glandorf, where she graduated high school. In 2011, she obtained a Bachelor's degree at The University of Toledo in Art Education, and this past year a Master's in Educational Leadership from Concordia of Chicago. After she graduated college she began her teaching career in inner-city Toledo for three years, teaching all grade levels K-12. After three short years in Toledo, she returned home to Ottawa and began teaching and coaching at Lima Bath and was introduced to WCLA.  Ashley is married to her husband Matt, who is a Physical Therapist, and together they have a son, Rhett. At WCLA she teaches Art Appreciation online. For fun she enjoys running, sewing, photography and traveling.

Social Studies Teacher
This is John's 41st year in high school education.  After graduating from Spencerville High School, he went on to earn his Bachelor's degree from Athens State College in Athens, Alabama where he played baseball and basketball.  He then earned his Master's Degree in Guidance and Counseling from The University of North Alabama.  John spent the last 39 years at Bath High School as a teacher and Guidance Counselor. John and his wife Kathy have three adult children and two grandchildren.

Special Education Officer / Language Arts Tutor/Teacher
Robin was a 20 year veteran of the telecommunications industry before coming to WCLA. Her previous teaching experience has been adjunct faculty at local universities and a GED instructor.
Robin's goal is to prepare her students, regardless of age and academic level, for their next step in the world of work. 
1976 – HS Diploma –  Wapakoneta Senior High School; 2008 – BA in English – The Ohio State University; 2010 – MA – Teaching from Kent State University; 2014 – MEd – Wright State University

EMIS Coordinator
Amy graduated from the University of Dayton with a degree in Education. She taught for two years in Dayton and then moved back to the Lima area where she worked for 10 years with Sylvan Learning Center. Amy has been with West Central Learning Academy since March 2016.
Amy is married and has four children. In her free time she enjoys watching her children participate in their many activities.
Administrative Assistant
Kimberlee graduated from Columbus Grove High School and the American Institute of Massotherapy. After obtaining her Massage Therapy License, Kimberlee worked as an Office Manager for 19 years. Most recently, Kimberlee worked for 4 years at the Village of Columbus Grove as their Utility Billing Clerk. She began working at the West Central Learning Academy for the 2019-2020 school year. Kimberlee and her husband, Brad, reside in Columbus Grove and have two children, Tanner and Avery.